Minneapolis's Iconic Celebration of Winter
Growing from a once humble cross-country ski race in 2003, the City of Lakes Loppet Winter Festival has come to be the staple event of winter in the North.
Normally a three-day festival, the City of Lakes Loppet Winter Festival includes the Luminary Loppet, which is the most magical night of winter, a variety of point-to-point Cross-Country Ski Loppets, Freewheel Fat-Tire Bike Loppets, Chuck & Don's Skijor Loppets, and Askov Finlayson Snowshoe Loppet (both competitive races and non-competitive touring events) through Theodore Wirth Park, and a number of unique events, such as the Next Generation Loppet. And much more.
In 2021, we have made a number of adjustments, and will continue to make changes as needed, to ensure that this year's festival goers have a safe experience in these pandemic-troubled times. Please review and keep up to date on changes made on our Event Updates/COVID Plan Page.
Friday-Sunday, Jan 29-31, 6pm-10pm
Friday-Sunday, Feb 5-7, 6pm-10pm
The Trailhead, Theodore Wirth Park (1221 Theodore Wirth Parkway)
The non-competitive, Luminary Loppet is the Twin Cities' most magical event of the season, as well as the primary financial driver that enables the Loppet Foundation to pursue its mission of creating a shared passion for year-round outdoor adventure in the Minneapolis area, focusing on underserved youth and families. Walk or snowshoe over Theodore Wirth Park's groomed ski trails alongside candle-lit luminaries outlining a serene landscape of glowing ice celebrating winter in the Bold North.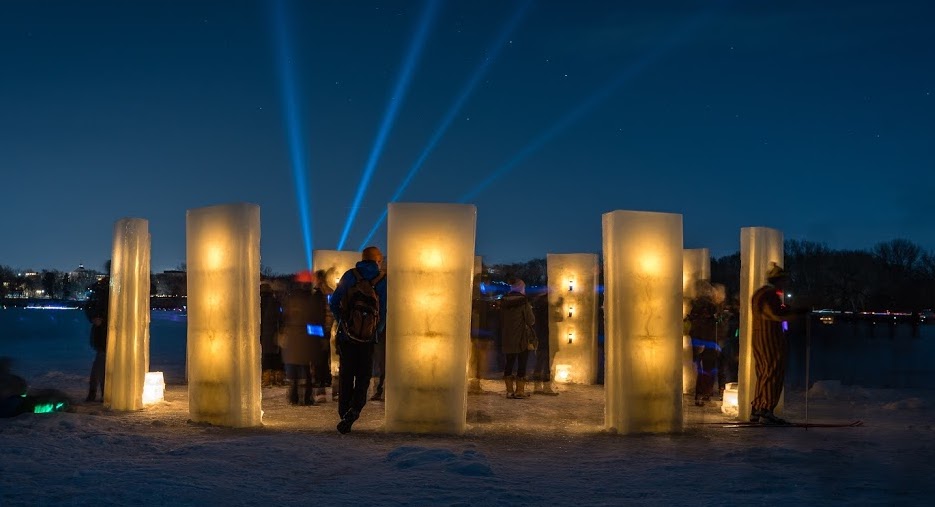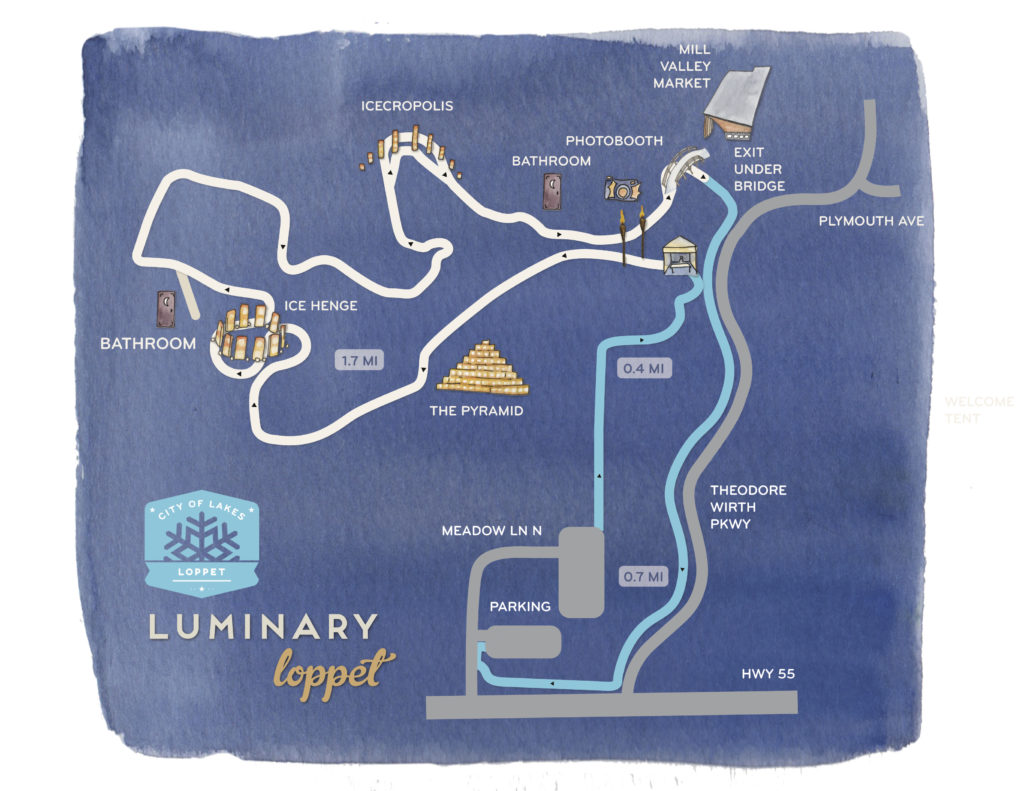 More info here: https://www.loppet.org/events/festival/